Ipevo Vocal Wireless Speakphone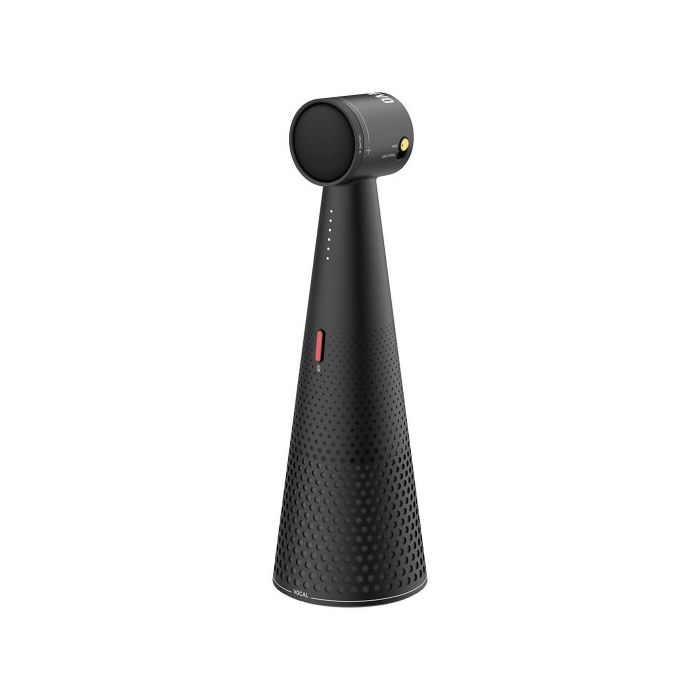 Ipevo Vocal Wireless Speakphone
| Vendor | Vendor Product Name | Vendor Part Code | DS Part Code |
| --- | --- | --- | --- |
| Ipevo | Ipevo Vocal Wireless Speakphone | VOCAL | 2000010 |
Product description:
IPEVO VOCAL is the world's first speakerphone with two-way AI noise reduction. It removes background noise on both ends of the call and delivers crystal-clear conferencing free of hassle. It can be used as a standard speakerphone at the centre of the table or passed to the current speaker for the highest comfort and confidence during communication. Thanks to Bluetooth connectivity and easy portability, it can be instantly deployed wherever needed.
Key features:
World's First Speakerphone With Two-Way AI Noise Reduction - IPEVO VOCAL is equipped with echo cancellation and a two-way AI noise reduction, which was trained with over 500 million data to filter out the noise in your meeting room, as well as the noise on the other end of the conference call.
Directional vs Omnidirectional Mode - Switch between directional and omnidirectional modes. Directional mode utilises beamforming and AI to capture the voice of a single speaker, while the Omnidirectional mode captures sound in a 360° range and 16-ft distance.
Portable & Wireless - IPEVO VOCAL is wireless and battery-powered, so it can be instantly deployed in the meeting room where it's needed. Its 40-hour battery life belongs among the longest and makes VOCAL always ready for another meeting. (Charging via USB-C)
Compatible With Everything - IPEVO VOCAL is plug-and-play compatible with all common conferencing software on PC, mobile devices, and other Bluetooth-enabled devices.
Pair VOCAL With IPEVO's TOTEM Series - IPEVO VOCAL can be used as a standalone speakerphone or with IPEVO conferencing cameras. We recommend pairing VOCAL with TOTEM 180 or 360 for a fully immersive conferencing experience.
Subscribe to our Mailing List
For news, product updates, offers and more, signup to our newsletter. See our Privacy Policy here