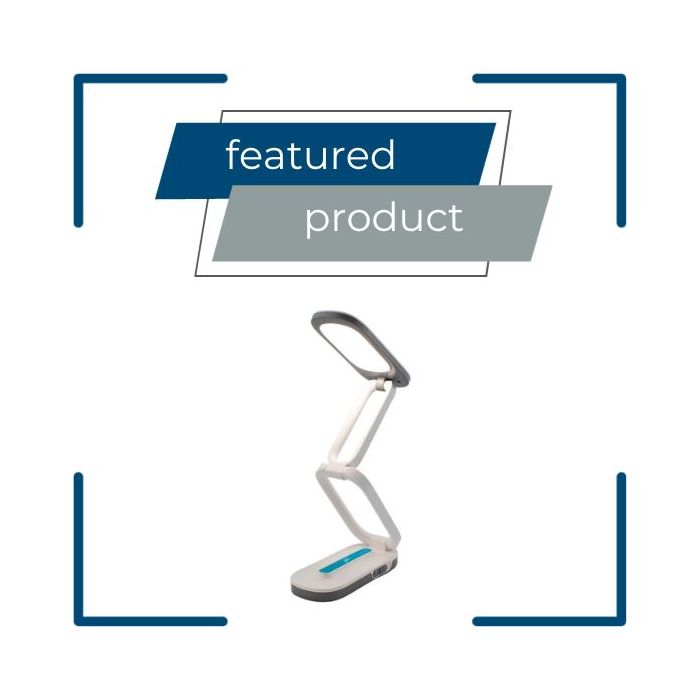 | Vendor | Vendor Product Name | Vendor Part Code | DS Part Code |
| --- | --- | --- | --- |
| Lili for Life | Lili Lamp Plus | LP V2021_01 | 6810000 |
Product description:
The Lili lamp has been developed using a patented technology which projects a specific light flow erasing the mirror image seen by people with dyslexia. 
The lamp emits customizable flashes of light that are almost imperceptible to the naked eye. These flashes make the perception of writing more precise for a majority of people with dyslexia. Their reading thus becomes smoother, faster and less tiring.
Key features:
More contrasting perception of letters
Smoother and faster reading
Self-confidence, renewed motivation
Better understanding and concentration
Reduced reading fatigue
Facilitated writing
Subscribe to our Mailing List
For news, product updates, offers and more, signup to our newsletter. See our Privacy Policy here