Top tips to improve customer satisfaction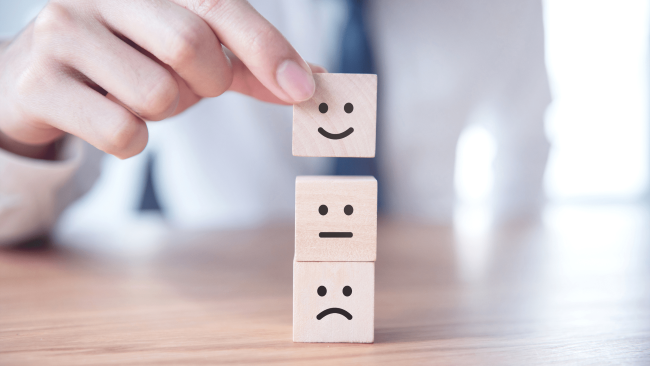 The age-old saying - "The customer is always right" - has never been more prominent than it has in today's world. Customers expect a fantastic experience as well as an excellent product. If they're not 100% satisfied, you risk them venting their frustrations online, writing negative reviews, or shopping elsewhere.
Organisations of all sizes rely upon their customers being happy; without happy customers, businesses will fail.
But what does it mean to provide exceptional client satisfaction?
How can you improve consumer satisfaction and guarantee an excellent service for anyone interacting with your business?
Below we explore strategies you can implement to improve your business reputation for excellent customer service.
Understand your customers
To provide the kind of service your customer wants, you need to understand them. Once you grasp their needs, you can fulfil them flawlessly.
Provide a personalised experience, communicate with a personal touch, and learn about them and their interests. This will set you aside from the competition.
Reward loyal customers

Loyal, happy customers are your business's bread and butter. Keeping these existing customers satisfied ensures they not only return but recommend you to potential customers. Offer them rewards and discounts, or add them to your mailing list and send them helpful information. Doing this will help improve relationships and encourage new customers.
Stay in touch
As consumers, we all want to feel valued, so however a customer or potential customer engages with you, ensure you respond. As soon as a consumer makes a purchase, leaves a review, or engages with your brand in any other way, ensure you have procedures to follow up with them promptly. Doing this will reassure the customer so that they are not left feeling ignored or feel they need to contact you again. These policies will demonstrate to them your concern for their experience and commitment to setting things right if issues should arise.
Continue communication with them regularly, showing them that you care about them and their business. Find the right balance of emailing and contacting your customers without harassing them. Only share information you think is relevant to them, keeping it personal.
If client happiness is a problem for you, it can be because you don't follow up with them frequently enough.
Allow customers to find the answers.
Companies often underestimate the significance of the least expensive service channel, self-help!
Manuals, tutorials, Q&As, videos, etc., are vital to customer satisfaction. If customers can access a FAQ and answer their questions quickly, they are more likely to be happy.
Ensure these answers are easy to come by and keep things simple. Remember to write without technical terms and keep the answers short and to the point. This is a cheap and effective way of maintaining customer satisfaction without much input from you.
Ask for feedback

To understand your customers' needs, you must listen to them. Having a feedback system in place allows you to do this. With this feedback, you can gather testimonials to use on your website and social media, and you can update policies and procedures if you need to. It allows you to see where you have potential issues and will enable you to address specific needs.

You can collect this feedback in many ways; polls, interviews, focus groups, surveys and more. However, be mindful of keeping it simple to encourage engagement. Alternatively, combine more than one tool to gather the most reliable feedback. If you are struggling with participant uptake, offer an incentive—for example, a prize draw or 10% off their next order.
Douglas Stewart
We are continuously striving to improve our customer experience and to do so we are conducting some research. Click here to participate; you could be the lucky winner of a £50 Amazon voucher.
Subscribe to our Mailing List
For news, product updates, offers and more, signup to our newsletter. See our Privacy Policy here