Douglas Stewart are delighted to announce that we will now be stocking Gumdrop and Brenthaven protective cases. Both ranges offer your ipads, laptops or chromebooks the highest possible level of protection and are available in a great range of sizes and styles for whichever devices you have.
Why bother with protective cases?
Accidents happen, particularly in schools so it's only sensible to take precautions. The single biggest reason for most laptops and tablets in school getting damaged is due to accidental drops. The Brenthaven and Gumdrop product ranges both effectively protect your devices against drops, spills and slips. Both brands test their products extensively to ensure that they give a user the best possible level of protection.
Brenthaven and Gumdrop cases have been designed for convenience as well as longevity, each case has a number of handy additional features such as foldable stands and easy access to the USB input. The cases are also designed to be as slimline as possible to enable compatibility with most charging towers or carts.
Gumdrop
Gumdrop have been a leading manufacturer of laptop cases for over a decade and offer tailor-made cases for over 60 different makes and models. Available in a mix of styles these cases are designed to be as lightweight and unobtrusive as possible whilst still maintaining maximum levels of protection. The design considers every part of the laptop, including increased protection on the corners and sides of laptops where they are most vulnerable to breakages if you drop them. The cases also use flexible clear parts to protect the main body of the laptop meaning that you can handle the administration of tag management without removing the case. The slimline design also allows you to charge the devices in a cart or tower without having to remove the case as well.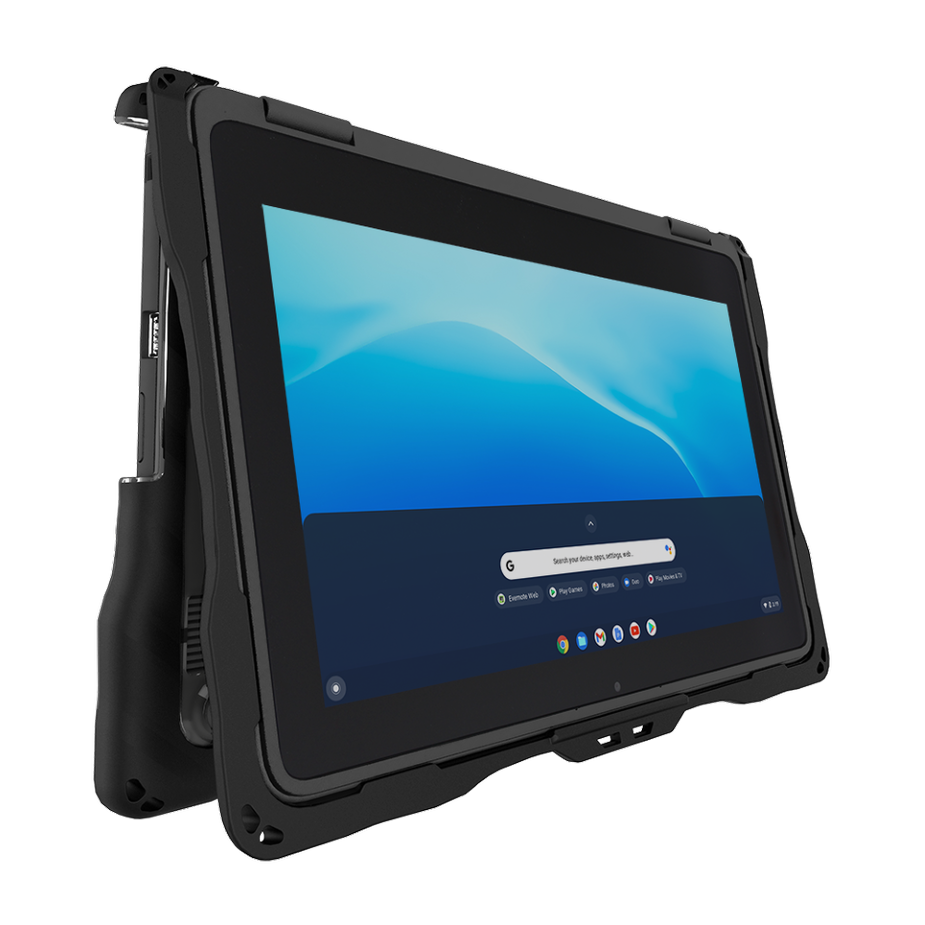 Gumdrops K-12 education range is designed especially for the wear and tear of classroom situations and has been extensively tested to survive drops of up to 4 foot as many as 26 times in a row.
Drop tested to 4 feet - Gumdrop DropTech cases can survive a four foot drop, 26 times without damage to the screen, casing or data.
Air cell corners - Allows for flexibility when device is dropped providing better protection and compression with each drop.
Top and bottom TPU rubber - This unique design maintains the corners as the high point on the top and bottom of the cases and takes the impact during falls on faces.
Stylus holder modular mount - All DropTech cases are engineered to the device. They fit like a glove, and they're tailored to more than 70 of the most popular devices in education today.
Antimicrobial options - DropTech cases are available in a silver-infused compound that disrupts bacterial DNA and keeps surfaces cleaner and safer. A huge plus wherever children roam.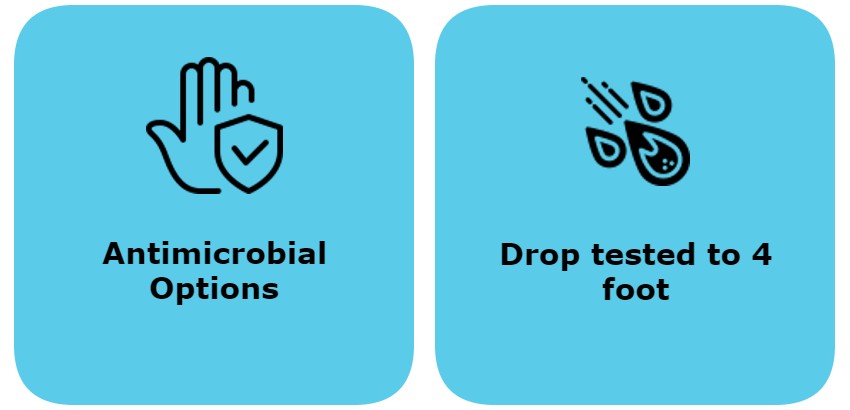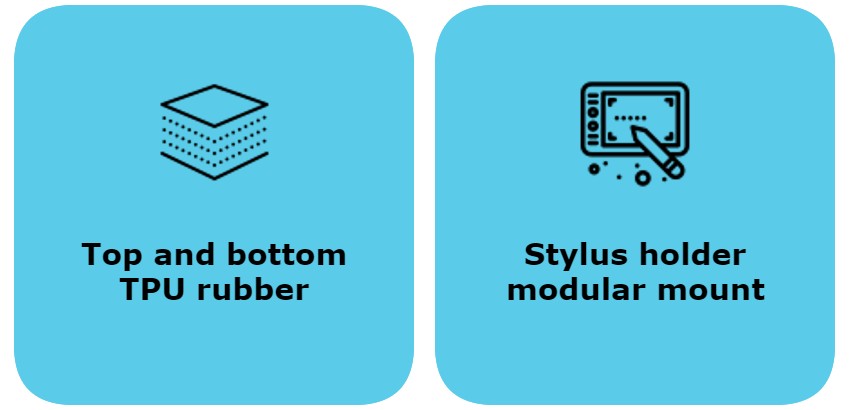 Brenthaven
Brenthaven have been designing and building innovative, high quality cases for over twenty years. Brenthaven initially started designing bags and cases for survival in extreme conditions. As the tech sector has expanded Brenthaven also added to their product selection and branched into making protective cases for laptops and tablets. As with their survival packs, Brenthaven cases have been designed to dependably withstand the most extreme conditions and hardest use.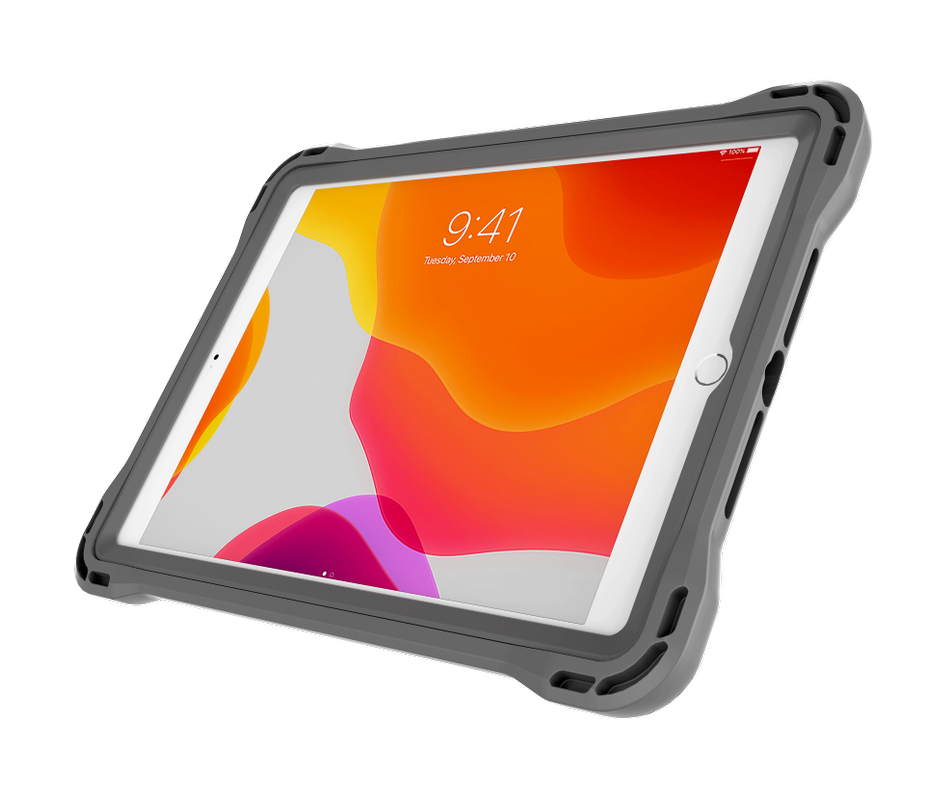 Educational iPad and MacBook protection isn't one-size-fits-all. That's why our range of cases and accessories are built to serve students from nursery all the way to graduation.
Brenthaven cases offer protection beyond just the mil-spec standards. Our TechShell certified cases undergo sharp and edge point testing to protect students of all levels from harm. ​
Cases that are light, sleek and reliable – just like the MacBook. Our case cushion falls, protect against cosmetic damage, and keep MacBooks in service longer.
Rugged Chromebook cases to protect against life's drops and dings, slips and slams. The new Exo collection provides exceptional damage protection for your Chromebook.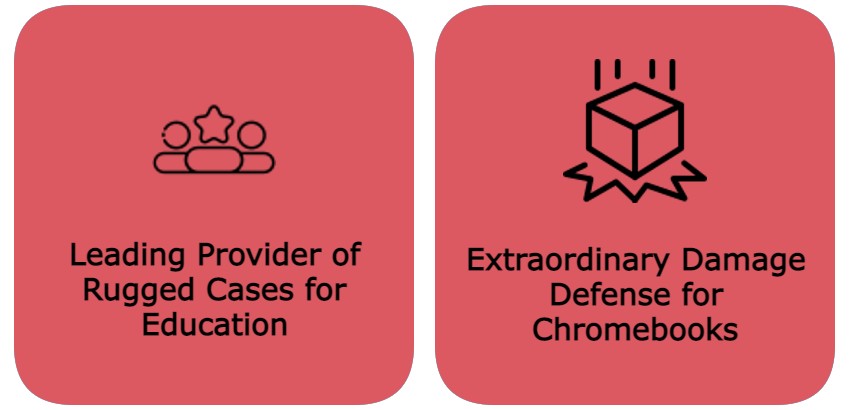 Subscribe to our Mailing List
For news, product updates, offers and more, signup to our newsletter. See our Privacy Policy here