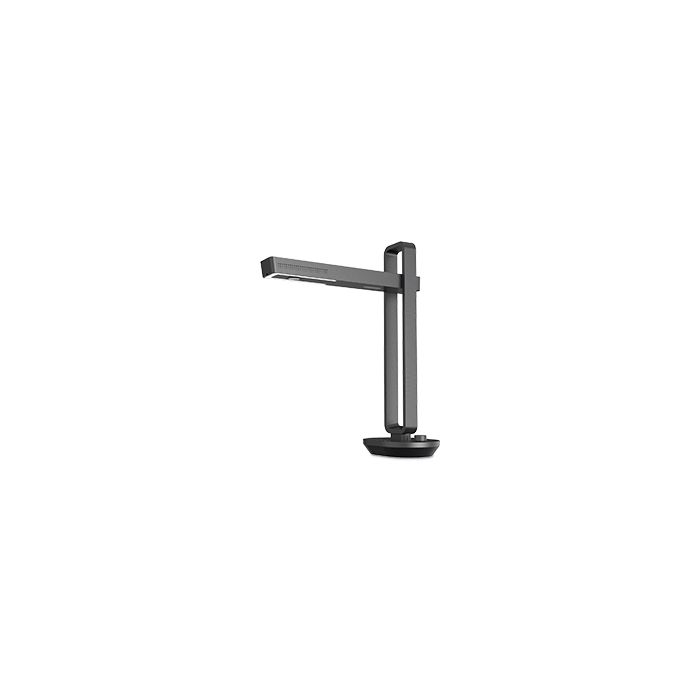 CZUR Tech Aura Pro, 480 x 360 mm, 24 bit, Overhead scanner, Grey, TFT, 5.08 cm (2")
| Vendor | Vendor Product Name | Vendor Part Code | DS Part Code |
| --- | --- | --- | --- |
| | Czur Aura Pro | Aura Pro | 400003 |
Specifications:
Scannable Items - Docs, Books, Photos, Papers
Sensor - HD CMOS lens
Output Format - JPG, PDF, Word, Excel
Pixels - 14 Megapixels
Resolution - 4320*3240
DPI (by default) - 240
Scanning Range - Single sheet ≤A3; bound books ≤A4
Scanning Speed - 2.0 sec/page
Color Bit Depth - 24 bits
Product description:
The CZUR Aura Pro Book Scanner | Portable Scanner Document Camera with 14MP 180+ Languages OCR Led Table Desk Smart Lamp AI Technology for Windows & Mac
Key Features:
Use Case & Speed: Aura is a portable scanner with a scanning speed of 2 sec/page. Perfect choice if you need to bring it around (portable, lightweight with a battery) or for home use (stylish design, digitize your own book collections, and use it as a desk lamp).
Patented Book Curve Flattening Technology: Removes the curvature of books in CZUR's software. No need to flatten the page curves by hand.
Fast Scanning Speed+Supplemental Side Lights: Ultra-fast scanning speed from Aura's high configuration software. Only 2sec/page for both single sheets and double page books. Able to scan any size material smaller than A3. 2 Supplemental Side Lights are included to create an enhanced light environment to avoid reflection on glossy papers.
Auto-Detect Page Turn and Auto Scan: Intelligent software auto-detects page turn and can trigger scan automatically for effortless scanning.The convenient foot pedal can also be used to trigger scanning, while it frees your hands.
High Resolution & AI Tech: CMOS 14MP (4160*3120, A4≈340 AND A3≈245 DPI) camera. Smart Paging and Auto Cropping, Combine Sides, Stamp Mode, and Multiple Color Modes.
Multifunctional Desk Lamp: 4 color modes for both family and office use six brightness levels. Dual color temperature LEDs prevent eye fatigue..
Subscribe to our Mailing List
For news, product updates, offers and more, signup to our newsletter. See our Privacy Policy here