What makes a good distributor?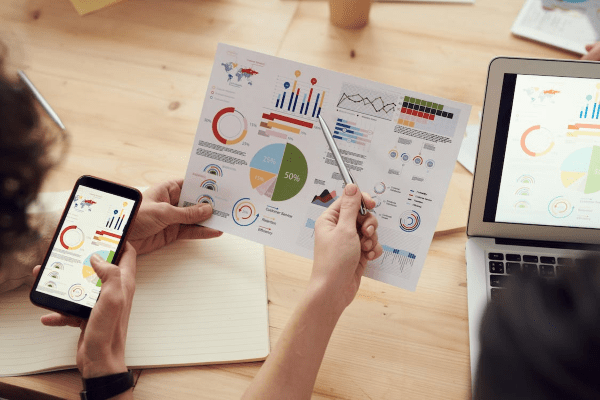 Part of our distributor role is researching end-user wants and needs. Armed with this information, we can service our customer's needs effectively. 
However, it is more than looking at what products customers are looking for, we need to understand what both resellers and vendors look for in a distributor. 
To find out this information, we conducted some research. We asked our resellers and other business what they look for in a distributor and here are our findings.
When you are looking for a distributor, what do you consider important?
Our first aim was to find out what was the most important factor people look for in a distributor. We asked respondents to tick all that they felt were relevant.
Price

Customer service

Product knowledge

Stock levels

Product ranges

Delivery times

All of the above.
When analysing the results we found that the most crucial factors were customer service, product knowledge and product range.
We found this extremely promising as this matches our core values (which can be found here.)
We pride ourselves on our excellent customer service and constantly attend product training to ensure we fully understand the products we sell.
We have a warehouse in the UK and the EU to ensure we can ship products quickly to our resellers, and we have relationships with over 50 vendors, guaranteeing our product range is wide.  
Whilst the survey was designed to find out what customers find most important; we believe that all the factors listed above are key to what makes a good distributor. In our core values we aim to demonstrate an outstanding qualitive approach and commitment to customer satisfaction- which we believe we do.
Other feedback?
After looking at the quantitive data and feeling assured that our core values meet the needs of customers looking for distributors, we looked at some of the more qualitive findings.
Below you will find some of the many comments we received.
'Credibility is the most important thing.'

'Deal fairly with suppliers.'

'Excellent customer service is vital, and a good distributor will have someone on their team who will go the extra mile to help you. Look for a customer-focused distributor, a partner who puts your success and their success first.'

'For us, IT shop owners, price quality and service attitude are essential. You need to have a good product.'
'Generally speaking, solving customers' problems is fundamental to product sales.'

' quality of customer service, especially after-sale

' When choosing dealers, I determine if their delivery time can be completed according to the contract's requirements.'
The additional feedback we received amplified our findings that customer service and product knowledge play a considerable part in the decision-making process of what distributor to use.
What are your thoughts?
Do you agree?
We would love to hear customer feedback - click here to leave us a review! 
Subscribe to our Mailing List
For news, product updates, offers and more, signup to our newsletter. See our Privacy Policy here